Billy Greulich-Smith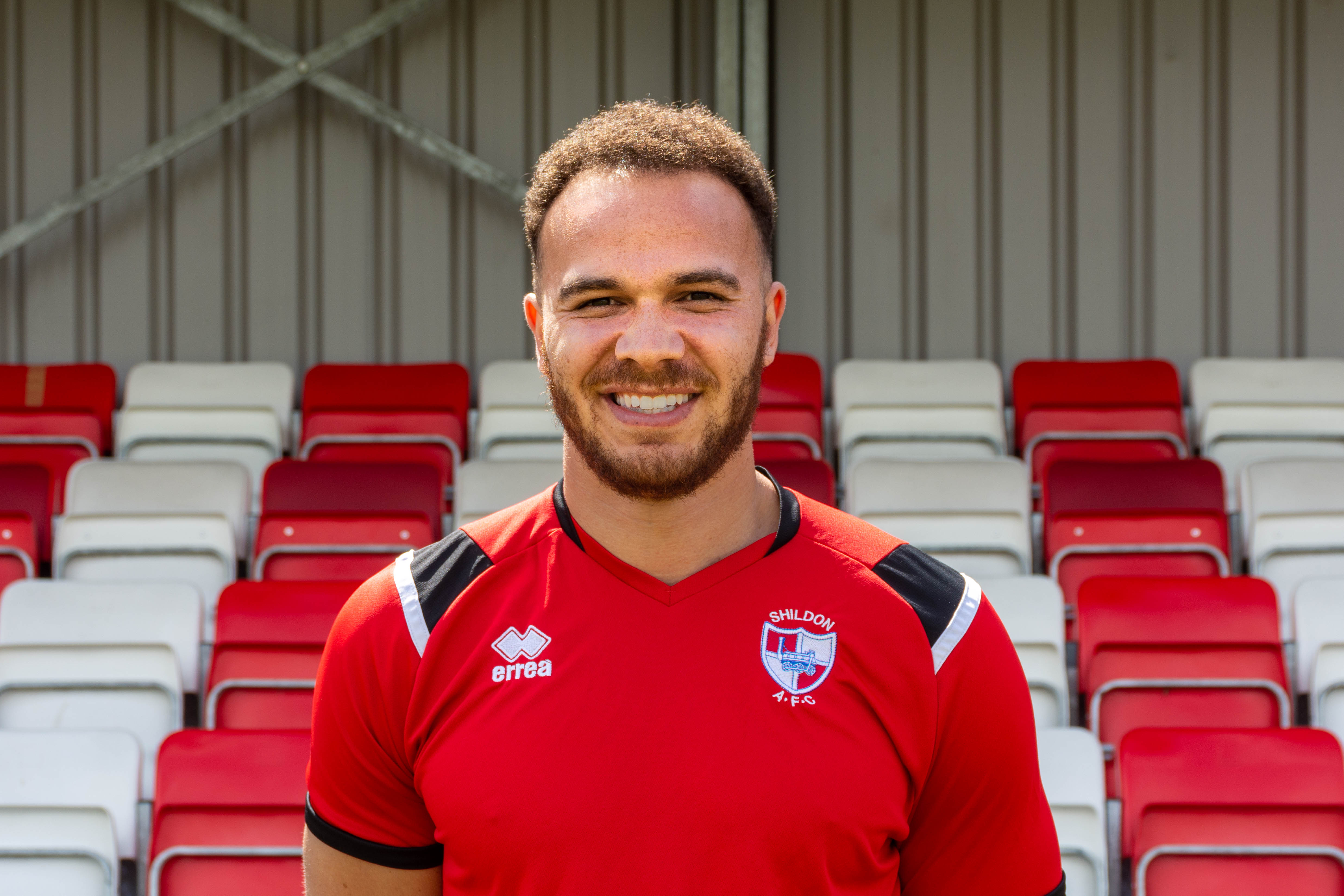 | | |
| --- | --- |
| Name | Billy Greulich-Smith |
| Age | 29 |
| Position | Forward |
| Appearances | 63 |
| Goals | 49 |
| Yellow Cards | 2 |
| Red Cards | 0 |
Profile
Home & Away Kit Sponsored by GRAHAM & JEAN (Doncaster)
Billy was born in Barnet, North London and Billy moved to Sunderland when he was 10.  Playing football from a young age he enjoyed a kick about with his Dad until he was old enough to join a team.
Billy is a familiar face at Shildon AFC and had played over 250 games in the time he has been with the club.  When asked why he has stayed so long at the club he put it down to the "great people" and the "best fans".
"the fans  are the most loyal in the league and have followed us up and down the country and make all the games feel like home games"
" I definitely look up to Daniel and Mark. Daniel's won everything there is to win at this level and having played with him many times he's a great player. The way he's adapted to management has been remarkable as well. Mark's had a great career in the higher leagues as well and his playing experience is transferring to the lads on the pitch"
From the age of 16 he signed for Brandon, before moving to Luton and resigning at the age of 17.  This was followed by a 2 year stint with Hartlepool , Durham City for half a season and Shildon for an impressive 8 years.   He also spent time at Watford, Middlesbrough, and Sunderland when he was growing up.
A personal trainer by trade and founder of 'Fit Happens' which offers personal training and boot camp sessions, Billy is always in tip top shape.  Fitness is something which plays a big part of his life and is something he would transfer onto his kids in the future.
"It's a great way of keeping kids fit and building up their motor skills, socially it's a great way to make new friends and learn how to be part of a team "
Where do we start with Billy's goal celebrations!! As self-confessed, best dancer in the team they have become quite the highlight of the game, and he takes requests from the lads so look out for those!
Some of you may have seen Billy's younger brother Archie appear as a mascot at Shildon games.  He is currently enjoying playing football in Singapore but loves to take Billy on when he's home.
Billy has not long returned home from two months travelling with his long term girlfriend, and when not playing football, he can be found planning his next adventure with Katie over food and drinks.
Hopes for the future are "winning trophies knowing we have giving it our all as a team, which is a great feeling".