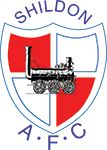 Another exciting development that gives the club's ambitious plans a global reach is the official club website. the website offers your company an opportunity to reach both a local and global market. While our old site achieved a remarkable count of over 650,000 views in its lifetime, our current website is expected to have a considerably higher appeal, thereby attracting even more visitors.
We are all becoming aware of the high impact of the internet on business and all subscribers to our web advertising packages will also have their company website added to our Facebook page, giving your company reach across our entire range of web and social media platforms.
We offer a range of website advertising opportunities:
Option 1: Main Site Sponsor £300
Your company name displayed prominently in the website's header for the duration of the season.
An advert on every page linking to your company website.
A company profile news story on the official site at quarterly intervals during the season.
Option 2: Sidebar Sponsor £150
An advert on out rotating sidebar, visible on every page throughout the season, linking to your company website.
Option 3: Sponsors Page Listing £75
A clickable link on our dedicated sponsors' page alongside all other corporate supporters of the club.
For further information please either call 07538 789 464 or email commercial@shildonafc.com