After 2,896 games in the Northern League we are now planning to play at the highest level that the Football Club will ever have played at, Step 4 of the Football Pyramid in the Northern Premier League – East.
The record of them 2,896, the second highest number of games played behind Tow Law, games reads:
Won – 1234 
Drawn – 557
Lost – 1105
Goals For – 5739
Goals Against – 5157
Shildon AFC Chairman, David Dent said on the promotion " I am delighted that we've achieved our ambitions to progress to Step 4. We've worked so hard to achieve it and to see it come off is fantastic, particularly now with the challenging year that we've been through. It's massive not only for our Club but for the wider community. The Management Team have been fantastic and so have the players over the course of the last couple of seasons but so have a core set of people who have supported me and my wife in driving the Club forward. They should all be proud of themselves and so should the supporters and our town as a whole."
A delighted Daniel Moore gave his thoughts to the website saying "I feel nothing but pride. Only the people really close to the club know how much time and effort has gone into achieving this.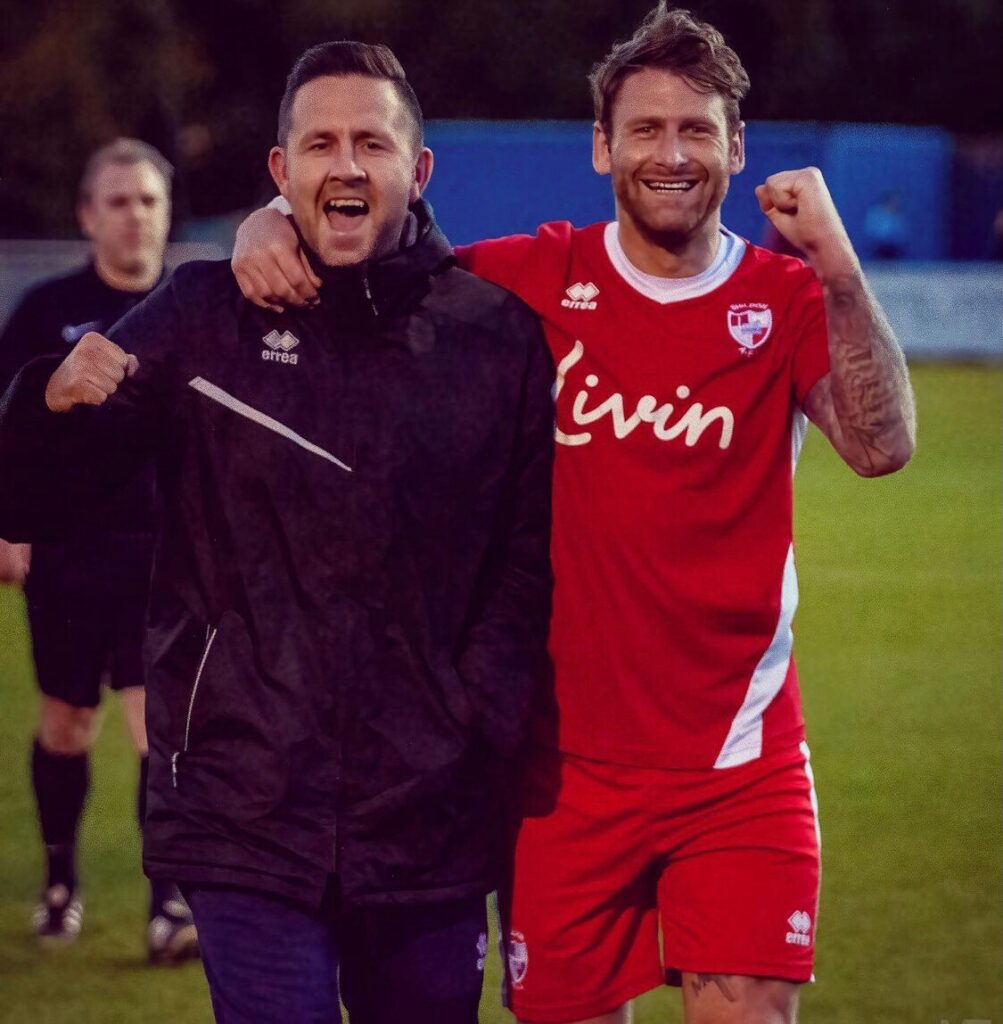 Mark Hudson has been nothing short of incredible for me whilst I have continued to play and it means so much to us to take the club up together.
The players have given us everything for the last 2 seasons and I'm so pleased for them as a group as the dressing room we have is the best I have ever known at a football club and everyone of them deserve it.
Then there is David and Diane, Again only people close know what they have given and continue to give the football club and how they look after its staff and players. They have given the town a football club to proud of which I know means the world to them.
We have such good people around the football club and I hope we've made everybody happy, but this is just the start for us. 
We're really going to enjoy a few nights out to celebrate and enjoy the summer, but we have a vision for this football club and this is just the start of what's going to be a very interesting journey. 
The newly formed league will have the following teams competing with travel distance in miles :
Cleethorpes Town –  135
Lincoln United – 127
Bridlington Town – 115
Sheffield FC – 109
Worksop Town – 104
Stocksbridge Park Steels – 99
Brighouse Town – 90
Liversedge – 86
Frickley – 83
Ossett United – 80
Pontefract Collieries – 74
Pickering Town – 73
Yorkshire Amateur – 67
Tadcaster Albion – 62
Marske United – 36
Dunston UTS – 31
Hebburn Town – 31
Stockton Town – 17