The Blue Diamond Social Club have organised a number of entertainers over the coming weeks (details below) and would like to hold a raffle at each of these events.
The Club are asking if anyone has any items they would like to donate as a prize to please get in touch with Sue Charlton on 07443 042862.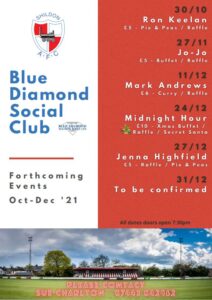 Many thanks for your support.