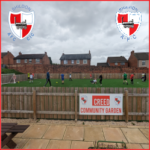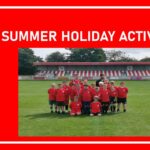 Shildon AFC has this week been hosting free summer holiday activities in partnership with Livin, Bishop Auckland & Shildon Area Action Partnership and Shildon Alive.
The programme of activities has once again proved very popular, with all the places on this years scheme fully booked.  The programme was open to boys and girls aged 8-12 years and was packed with fun exercise and the opportunity to train and play football with Shildon AFC, along with a healthy lunch provided by Shildon Alive – all free of charge.
Thursday, (12th August 2021) was the final day of the programme and the children were presented with t-shirts and sweets as a thank-you for taking part.
There were also three children who the course facilitators (led by Christian Taylor and Ben Trotter) felt epitomised the values of the 4 days and were awarded special prizes.  They were:
However all the children taking part should be proud of how they participated in making the programme so enjoyable.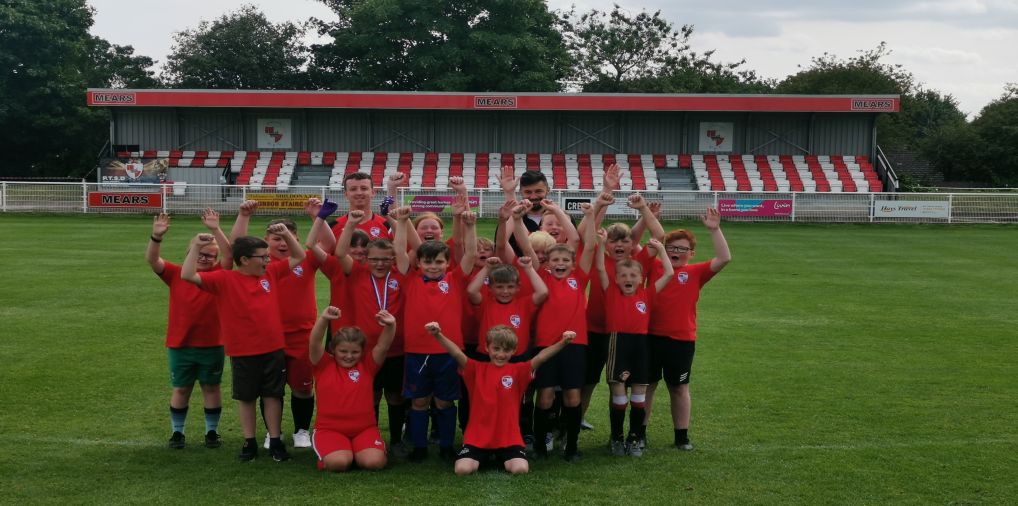 Once again thanks to our partners for their support and to Greggs for the bread provisions.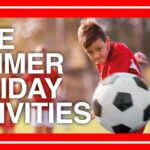 Livin, Shildon AFC and Jubilee Fields Community Centre are to provide free summer school holiday provision for children in Shildon and have developed two schemes:
SHILDON AFC SCHEME
Details regarding the Shildon AFC scheme (if you do wish to book in then your child/ren must be able to attend all four days) are below and sessions will be led by Christian Taylor and our very own Ben Trotter and Aidan Heywood will host sessions – please email Carolyn at:  cazmul@sky.com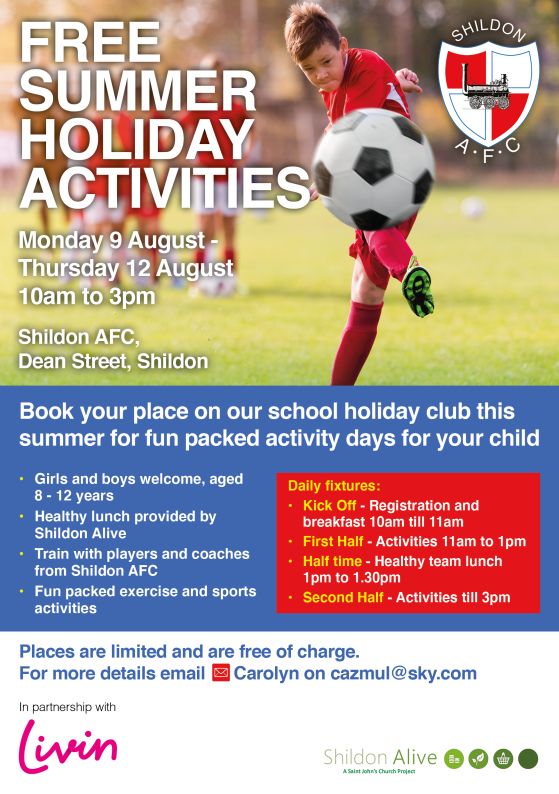 JUBILEE FIELDS COMMUNITY CENTRE SCHEME
The details for the Jubilee Fields Community Centre scheme can be found below, but note the day and times you can only book places.
 –   6 sessions will be taking place on Tuesday 27th July, Wednesday 28th July, Tuesday 3rd August, Wednesday 4th August, Tuesday 10th August & Wednesday 11th August. Times for all dates are from 10am to 12:30pm
 –   Age range: 5-13 years
 –   Sessions are FREE
 –   The sessions will involve a range of activities which include arts & crafts, creative play & physical sport which is being supported by a sports coach from the Foundation of Light. 
 –   A healthy snack will be provided mid-morning along with a packed lunch at lunchtime.
To register your child's interest & reserve a place please contact the centre direct on 01388 775425 on Thursday 8th July between the hours of 3pm & 6pm.
Hopefully we can all help your child/ren to have a fun filled summer.